click below to link:
Therapeutic Massage Helps With... Chronic Pain, Headaches, Lower Back Pain, Upper Back, Neck Pain, Fibromyalgia, Stress & Tension Relief, Migraines, TMJ, Relaxation & Calmness, Depression, Circulation, Accident Rehabilitation, Post-Op Rehab, High Blood Pressure, Range of Motion, Immune System, Insomnia, Sports Injury, Poor Posture, Allergies, Anxiety, Carpal Tunnel Syndrome, Joint Injury, Autism,
Elderly/Geriatric People, Homebound, Pediatric Clients, Sciatica, Oncology Patients, Stretching for Flexibility.
Massage Benefits Section


Natural Products for Personal Care, the Home, and More - Mountainside-Diversified.Com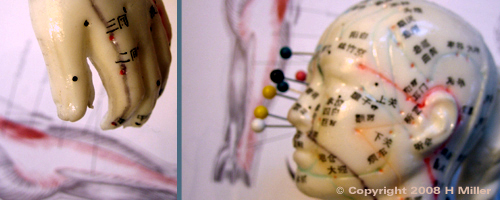 Massage Abstracts / Studies
Index of Scientific Studies proving the efficacy
and effectiveness of Therapeutic Massage
as a healing modality.
Massage Debunkers Debunked!
Some skeptics attempt to debunk
Massage Therapy as a effective treatment.
Here such arguments are addressed.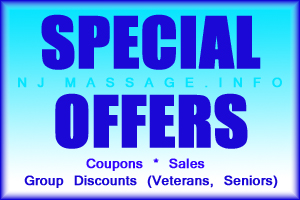 High Blood Pressure and Massage
Blood Pressure Massage: Can It Really Lower Your Numbers?
Today, high blood pressure is an epidemic in America, with 1 in 3 US adults, roughly 70 million men and women, suffering with this condition. High blood pressure and massage has been studied, however not so extensively that everything is known. The preliminary results using lab rats showed that 'touch therapy' (of which Therapeutic Massage is but one form) can raise oxytocin and lower blood pressure. But of course, humans are not rats, and such studies are of limited value in convincing doctors or the public that massage therapy is helpful for high blood pressure.
Further studies using human subjects concluded that what was true for rats seemed true for humans as well: Massage Therapy in humans, like 'touch therapy' in rats, can help lower blood pressure. In one study, a group receiving only progressive relaxation training felt more relaxed, but did not really experience any observable blood pressure changes, as compared to a second group receiving Therapeutic Massage, which did, in fact, show a decrease in sitting diastolic and systolic pressure. As part of that particular study, salivary gland and urinary stress hormone cortisol levels were recorded. Only the group receiving Therapeutic Massage experienced a statistically significant decrease in stress-related hormones.
Massage for high blood pressure may be a useful component of an overall strategy to lower your numbers. Talk with your doctor; he may just tell you he finds massage relaxing as well. Of course, this does not mean everyone can stop taking thier medication and be well after one massage; please proceed with the advice and direction of a knowledgable physician!
High Blood Pressure and Massage: Conclusions of Studies Look Promising
Another fairly recent study concluded that patient receiving a 20 minute session of Therapeutic Massage exhibited a lowered systolic pressure. And yet another study showed that systolic blood pressure and diastolic blood pressure decreased over time as each participant in the study had 10 minute massage 3 times a week for 10 sessions. Now, of course, these are just a handful of studies, but they seem to correlate with one another positively, showing change for the better in every study cited.
Many people have heard that a 'blood pressure massage', or a light, relaxing massage focused on helping a client recover from chronic tension and high blood pressure can help a person to relax and experience a real decrease in blood pressure over time. Therapeutic Massage for High Blood Pressure should only be performed by an experienced Massage Therapist who communicates well with her clients. This is so because excessive pressure, or pain, can lead to a temporary rise in blood pressure. For a person with already-high blood pressure, this is contraindicated. A relaxing massage with light-to-medium pressure is probably going to work better than deep tissue, but everyone's pain tolerance and personal preferences differ. Massage and High Blood Pressure is a big topic, probably because one third of Americans are afflicted.
Blood Pressure Massage: One of the Easiest Lifestyle Changes You Can Make!
Between sessions of Therapeutic Massage for high blood pressure, it would be good to learn more about what dietary, and other choices, you can make that may have helpful effects. Making change happen is often difficult. Starting with Massage Therapy is easy and requires no act of willpower, as do other areas thatyou may wish to change, sich as diet, exercise, interpersonal stress, job situation, and more personal sorts of stuff. Massage Therapy seems to help with high blood pressure, (view the studies on massage and high blood pressure here) and less high blood pressure ultimately means less stress, which may mean lowered blood pressure. Learning to lower blood pressure naturally takes time and effort. That is why most opt to deal with high blood pressure using drugs, exclusively. But Massage Therapy for High Blood Pressure fits into even the busiest, most involved people's schedules.
Mountainside On-Site Massage Therapy provides Mobile Massage services in Northern (NNJ) and Central New Jersey (CNJ), as well as New York City. Massage for high blood pressure is available right in your own home. Nothing can be more relaxing than at-home massage, unless your home life is a big part of your stress. In that case, we can even come to your hotel room. Believe it or not, we've had clients rent a hotel room a mile from home for a session, because they considered day spas busy and not at all relaxing, and they found it easier leaving the kids with their spouse at home, than getting an At-Home Massage and having the kids leave. Of course, such strategizing isn't necessary for most, and an on-site at-home Therapeutic Massage session is a fine way to relax and unwind, easy to arrange without any special preparation.

Editorial Board, H. Miller, Content Editor

As Massage Therapists, our role as part of your health care team is clear.
We are not Doctors or Nurses, and cannot replace their vital services.
But the number of conditions that Massage Therapy has been proven to help with
grows by the week, as new research is conducted worldwide about the far-ranging effects
of Therapeutic Massage.

The Massage Benefits Section of this web site is dedicated to learning, and sharing,
information about evidence-based Therapeutic Massage and health. As Massage Therapists, we
feel it is essential for our clients to be educated about Massage Therapy, and
the state of current research. This site is owned and operated by H. Miller, and is a non-moderated platform.


Our mission, with regard to the Massage Benefits section of NJMassage.Info,
is to inform our clients, and worldwide web users browsing our site,
about Massage Therapy, with regard to various topics including
quackery, current research studies, as well as conditions that Massage
Therapy shows promise with, as supported by medical and university research.


The information provided on the NJMassage.Info web site is
for informational purposes only and should not be considered
medical, psychiatric, psychological or behavioral health
care advice. Nothing contained on the NJMassage.Info web site is
intended to be used for medical diagnosis or treatment or as a
substitute for consultation with a qualified health care professional.
NJMassage.Info displays advertisements and links to third party websites.
Mountainside On-Site Masage Therapy does not make any representation,
warranty, or endorsement of any product or service or the content
or accuracy of any materials contained in, or linked to,
any advertisement or link on the Site. All advertisements are clearly marked.
Ad proceeds may be used to help fund this site.

Page created April 21, 2011. Last modified 23 August, 2016.


Please click on the '@ Contact Us' button at bottom-left to access our inquiry form, or use the button at the top of this page. Feel free to also call us at 877 480 8038 for more information or to book an appointment.

Cash, PayPal, CashApp, GooglePay, Credit Cards, and Gift Certificates accepted. Insurance plans accepted: County / Municipal Health Care Plans (NJ), Independent Health Flex Fit, Preferred Care, No-Fault with Authorization
Note: We offer *strictly* therapeutic massage therapy. We do *NOT* offer a

s€nsual u'massage', in any form.